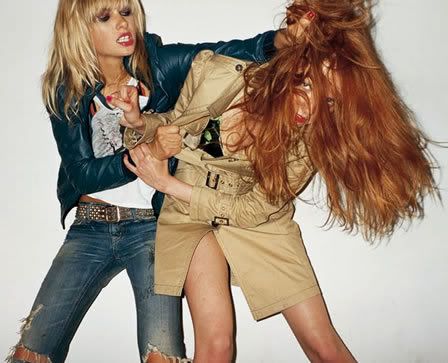 Three people were arrested and six others hurt Saturday after bedlam broke out while they waited to audition for "America's Next Top Model," police said.
Police didn't know what prompted the chaos involving hundreds of people outside the Park Central New York hotel in Manhattan. The panic left the street outside the hotel littered with shoes and clothing, according to news reports.
"It was pretty scary," Jessica Paravati told WNYW-TV. She said she was caught up in a stampede after waiting on line overnight, hoping for a shot at stardom on the reality show.
Two women and a man were arrested on disorderly conduct charges, police said. Authorities also shut down the audition, saying it wasn't properly organized.
Continue reading this article
here
.